Andhra University is not only among the oldest universities in the nation, but it is also the first to be designed as a residential university with a teaching college affiliation that was primarily focused on post-graduate teaching and research. Since the university was established as a result of a protracted and coordinated fight by the Telegu elite for a university in the educationally underdeveloped northern Circars and Ceded regions of the former Madras Presidency, the people of the state have an emotional tie to it.
Andhra University has a proven track record of meeting educational needs and resolving regional sociological issues since it was founded in 1962. The university currently offers 313 courses in the following disciplines: Education, Law, Pharmacy, Science and Technology, Management, Business, and Arts. 4 AU Campuses, and 5 Constituent Colleges make up the university. 
Alumni of the university have significant positions in government, business, and research institutions both inside and outside the nation. The Chairman and Vice chairman of the APSCHE have been nominated by the government of Andhra Pradesh, and the vice-chancellors from Andhra University currently serve 10 different universities.
Alumni Registration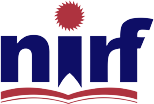 NIRF 2022
NAAC & IQAC
Rankings and Recognitions
You might also be interested in these courses
culture of the University
The university has export faculty who are well-known around the world for their contributions to science. The university employs 354 professors, 198 associate professors, and 115 assistant professors. The university frequently hosts activities that are both international and domestic. The university employs more than 2500 support personnel.